About Us
Leading Provider of Life & Health Insurance
Distribution Management Systems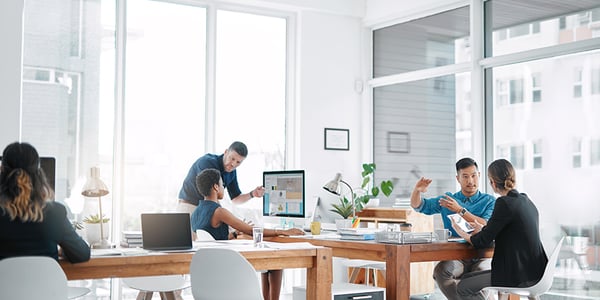 An experienced, proven, solutions oriented partner.

At e123 we're motivated to help people protect themselves against the unexpected. We think that's a pretty worthwhile way to spend our time and energy. We love to work with clients who have a similar mission which gives us natural alignment. Simply put, we measure our success by helping our clients serve more and more people. And we come from an operational background, so we deeply appreciate efficiency and flexibility. When our clients grow faster, spend less, and protect more people, we support, celebrate, and share in their successes.

Over twenty years ago software engineer brothers Steve and David Jaeger migrated from Michigan to California and served their first client during the initial phase of the internet. Since then, we have continually worked to understand the problems and challenges involved in marketing and distributing insurance and benefits products via agencies and call centers. And refined processes hundreds of times to achieve super efficient workflows.

We now partner with hundreds of clients enabling hundreds of thousands of agents to serve millions of individuals who need insurance. This extensive experience base gives us a unique perspective on what is required to technology-enable, automate, support, and manage the end-to-end process of a highly complex, multi-tiered, regulated distribution system. Our technology is unparalleled in the life and health insurance distribution space.

In our work-from-anywhere, client-obsessed culture, we attract and develop exceptional team members who are self-starters and maniacally-focused on helping our clients succeed.

For clients experiencing their initial digital transformation or those upgrading technologies, getting a highly tuned platform for doing business is an exciting change. We are there to guide you through that process and ensure that your solution is configured to support your business goals and strategy and your team is trained to make the most of it.

We value people first - our team, your team and your customers. We focus our energy on enabling success stories for our clients and driving our shared mission, thereby helping to make the world a better place, and have fun doing it.